Retro gaming has seen a resurgence in recent years, and it's not hard to understand why.
The charm of revisiting classic titles such as Super Mario, Pac-Man, and The Legend of Zelda is irresistible.
Now, many gamers are turning to mini PCs to recreate this magic.
Why Choose a Mini PC for Retro Gaming?
Choosing a Mini PC for Retro Gaming can be a smart decision for several reasons. Here are some key advantages:
Portability:
Mini PCs are often lightweight and easy to transport. This portability allows you to enjoy retro gaming on the go, whether you're visiting a friend's house or going to a gaming event.
Energy Efficiency:
Mini PCs tend to consume less power than larger desktops, which can result in lower electricity bills and a smaller environmental footprint. This is especially important for retro gaming, as older games don't require the same level of hardware power as modern titles.
Quiet Operation:
Many mini PCs are designed to operate quietly, making them suitable for gaming in shared spaces or environments where noise might be a concern. You can immerse yourself in your retro gaming experience without the distraction of loud fans.
Affordability:
Mini PCs are often more budget-friendly than building a custom gaming rig or purchasing a gaming laptop. Retro games don't demand high-end hardware, so you can save money by opting for a more compact and affordable solution.
Learn more: Best Budget Mini PC of 2023
Easy Maintenance:
Maintaining a mini PC for retro gaming is hassle-free. There's no need for extensive cleaning or maintenance routines, ensuring that you can spend more time gaming.
Best Mini PC for Retro Gaming
When it comes to choosing the right mini PC for your retro gaming adventures, several options cater to different preferences and budgets.
Intel Core i3 8109U
Intel Iris Plus Graphics 655
8GB DDR4
256GB M.2 2280 SSD
Wi-Fi 5
Windows 11 Pro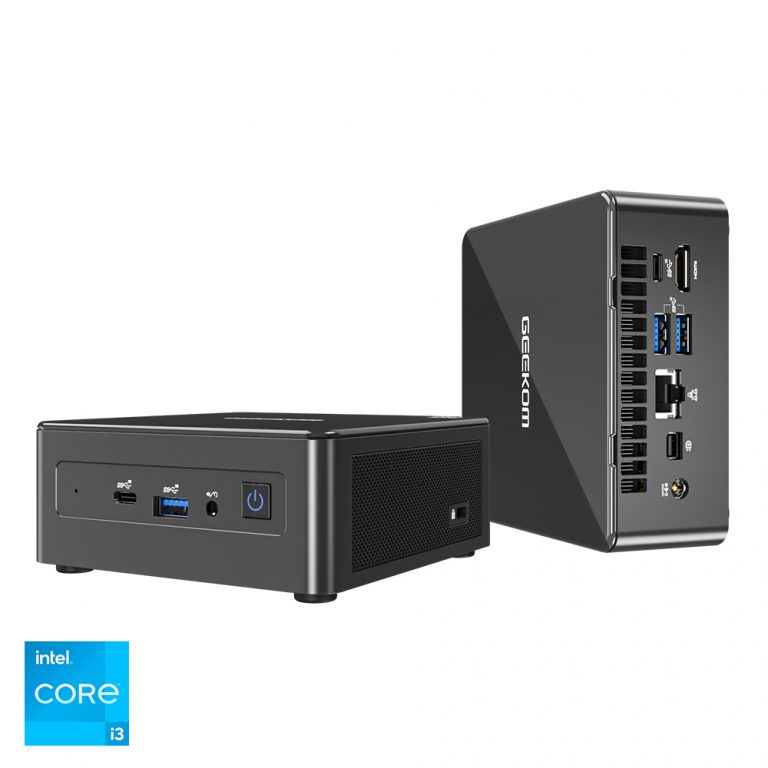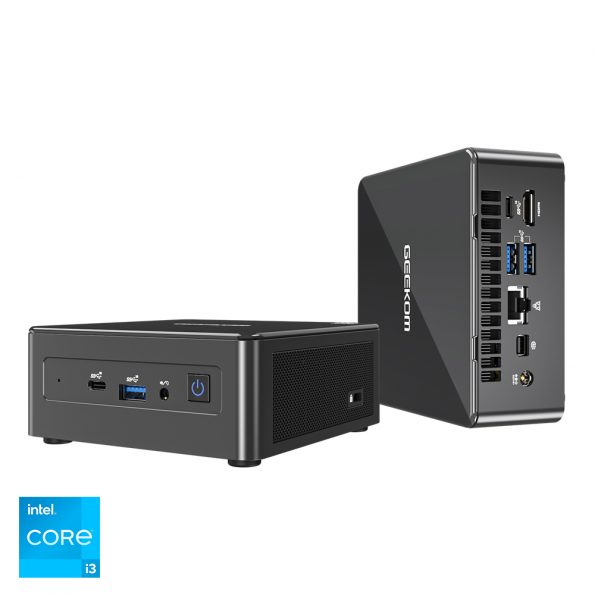 If you're on a budget, the Mini IT18 SE offers great value. Equipped with an Intel Core i3 processor and Intel Iris Plus graphics, it provides a smooth gaming experience. The 512GB SSD ensures you have ample space for your retro game collection.
AMD Ryzen 9 5900HX
AMD Radeon Vega 8 Graphics
32GB DDR4 RAM
1TB M.2 2280 SSD
Wi-Fi 6E
Windows 11 Pro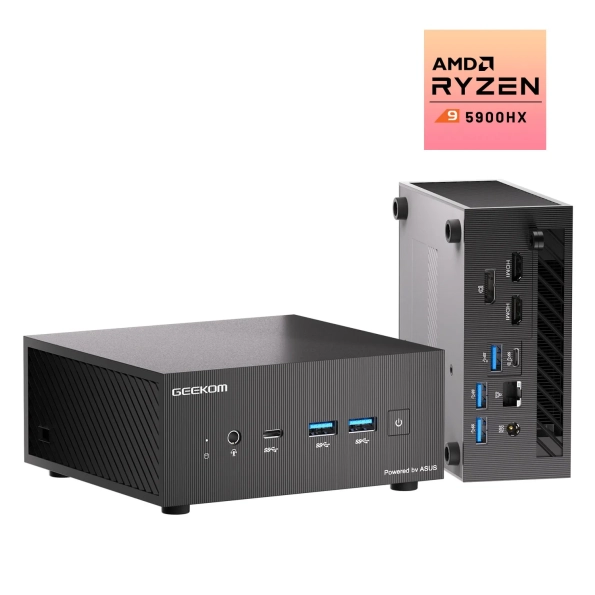 If you're looking for a mini PC with a bit more horsepower, the GEEKOM AS 5 is an excellent option. Its octa-core processor ensures snappy performance, while its compatibility with various emulators allows you to play a wide range of retro games seamlessly.
12th Gen Intel Core i7-1260P
Intel Iris Xe Graphics eligible
32GB DDR4 RAM
1TB M.2 2280 SSD
Wi-Fi 6E
Windows 11 Pro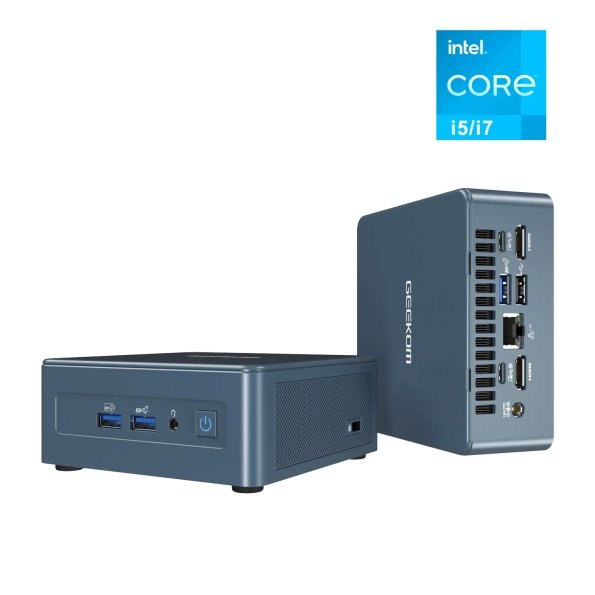 If you're willing to invest in a premium mini PC, the Mini IT12 is worth considering. With its powerful hardware, it can handle retro games with ease. Plus, its compatibility with various emulators allows you to play a wide range of retro games seamlessly.
Retro Gaming Essentials
Before diving into the world of retro gaming on your mini PC, it's essential to gather some key components and knowledge:
1. Emulators
Emulators are software that allows your mini PC to mimic the behavior of classic gaming consoles. Make sure to choose the right emulators for the platforms you want to emulate.
2. ROMs
ROMs are digital copies of retro game cartridges or discs. Ensure you have legal access to these games before downloading and playing them on your mini PC.
3. Controllers
Invest in quality retro-style controllers to replicate the authentic gaming experience. Many mini PCs support various controller types, so choose one that suits your preference.
4. Setting Up Your Mini PC
Follow the manufacturer's instructions to set up your mini PC, including installing the operating system and configuring the emulator.
5. Game Compatibility
Check the compatibility of your chosen games with the emulator and mini PC you're using. Some games may require specific settings to run correctly.
Which emulator is best for retro gaming?
The choice of emulator depends on the platform you want to emulate. For NES and SNES games, options like RetroArch and Nestopia work well. For PlayStation titles, ePSXe is a popular choice.
Do I need a powerful mini PC for retro gaming?
While powerful mini PCs can handle a wider range of games, many retro titles can run on budget-friendly options like the Mini IT8 SE.
Are there legal concerns with downloading ROMs?
Yes, downloading ROMs for games you don't own can infringe on copyright laws. Ensure you only download ROMs for games you legally own or those in the public domain.
Conclusion
As you embark on your retro gaming journey with the best mini PC for retro gaming, remember to respect copyright laws and support game developers whenever possible.
Whether you're a casual gamer or a die-hard retro enthusiast, GEEKOM has the perfect solution for you.
With the right mini PC, emulators, and a collection of beloved retro games, you'll be on your way to reliving those nostalgic gaming moments in no time.